On Fire: Climate & Crisis
Conceived as a 'heat-sensitive' publication, the 120-page volume On Fire: Climate and Crisis accompanies the Institute of Modern Art exhibition of the same name. Reflecting the severity of climate breakdown, On Fire's unique cover treatment reacts to temperatures above 28 degrees: with the charcoal-like black rectangle glowing red with the warmth of the reader's hands and from the environment around it. As the mercury continues to rise in line with global warming, the book's cover will be more visible more often.
The IMA exhibition profiles contemporary Queensland art at a time of ecological precarity: following 2019–20's devastating Black Summer bushfires and amid the unfettered escalation of global warming. Working closely with the exhibition's curator and publication editor Tim Riley Walsh, we designed a publication that is also sensitive to its environmental footprint. Printed by ISO and Sustainable Green Print certified local printer Printcraft and using soy-based inks, the book travelled only six kilometres from Printcraft to the IMA's galleries in Fortitude Valley.
At the IMA, the publication's design also informed the visual language of the exhibition identity and signage. Continuing the project's broader attentiveness to the in/visibilities of ecological change and the exhibition design's use of translucent curtains, accompanying wall graphics utilised sheets of vinyl that diffused the title's legibility – and introduced visitors subtly to the exhibition's thematic arc.
Project Scope
Exhibition Identity
Book Design
Signage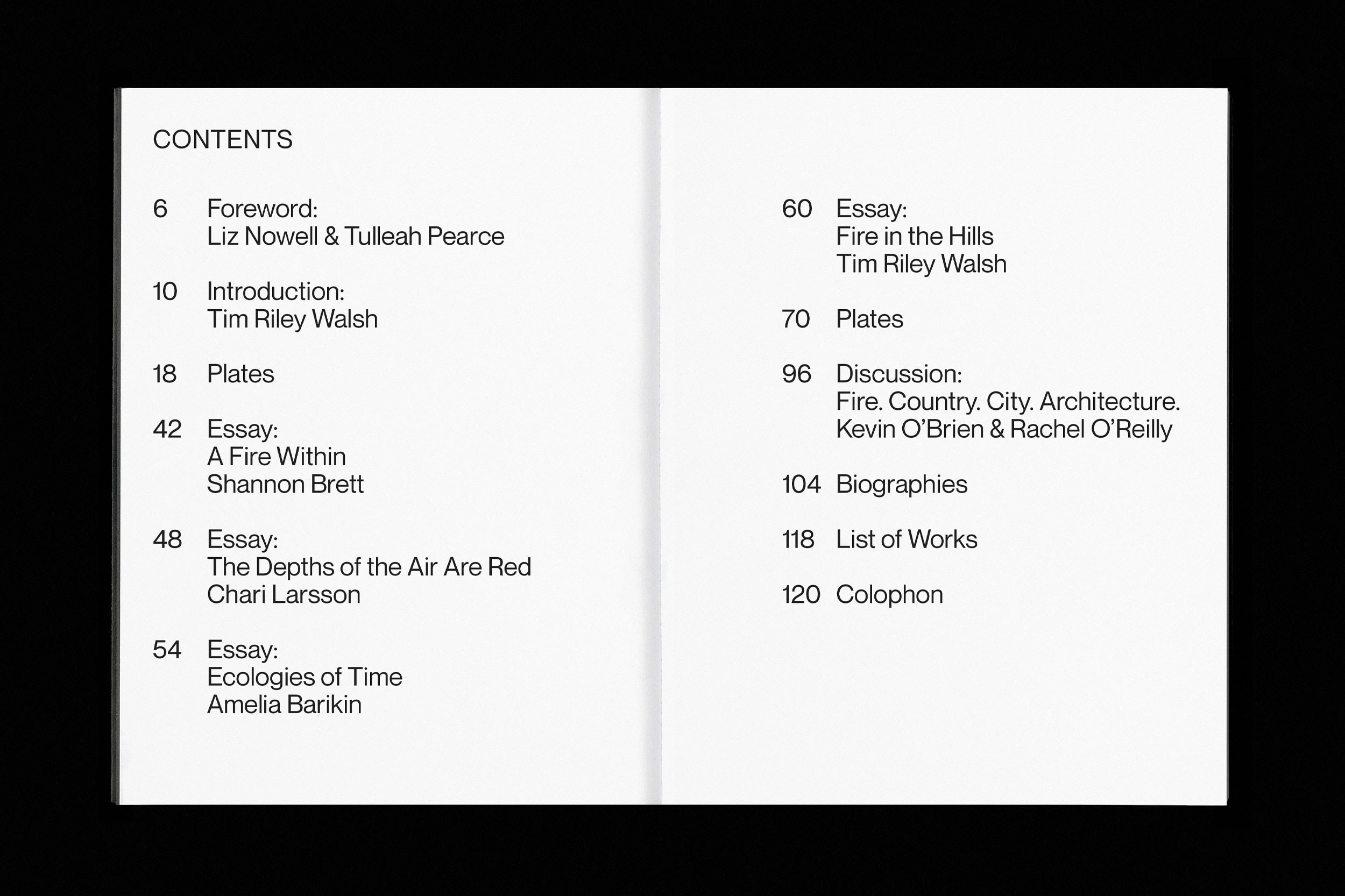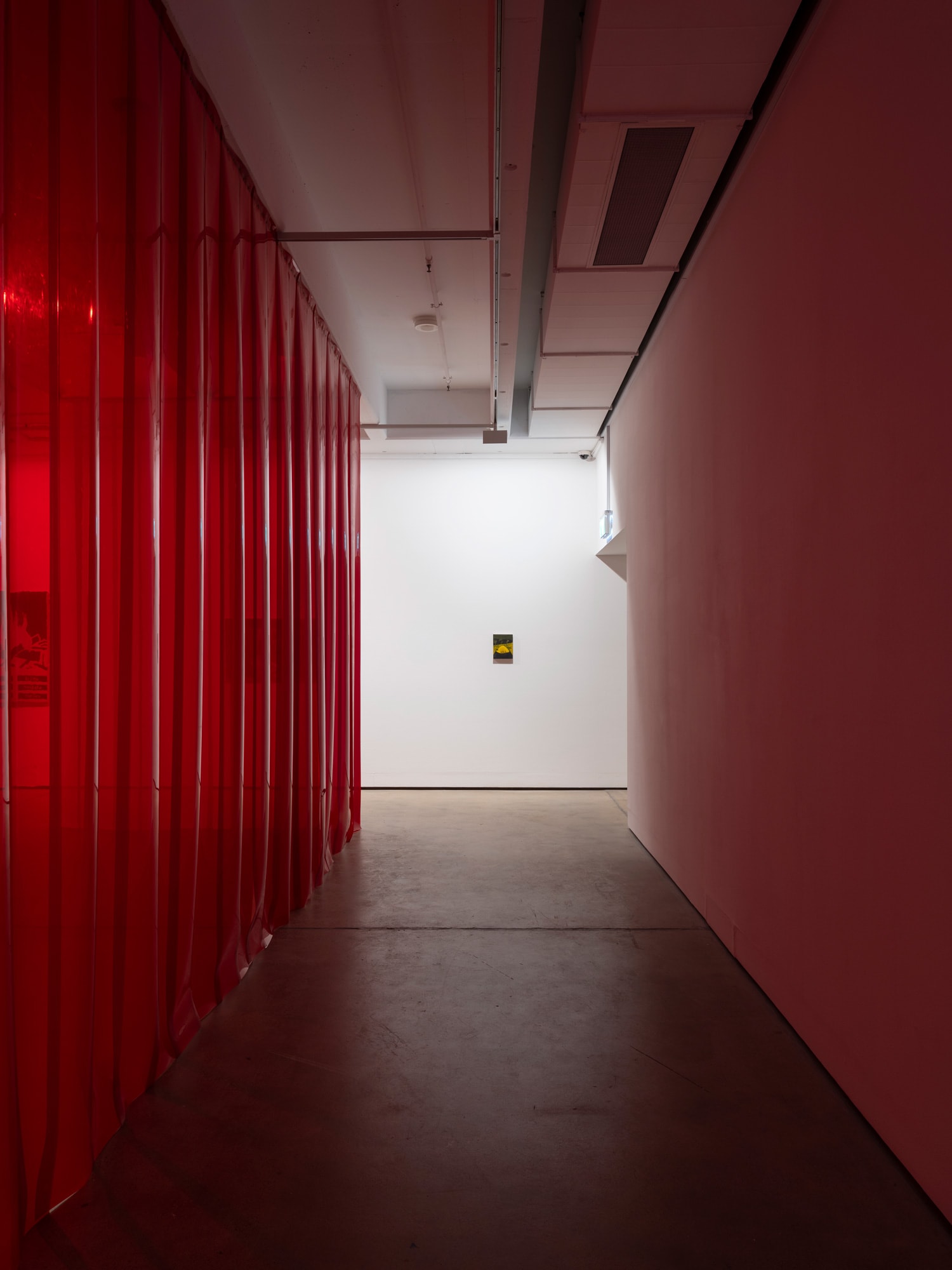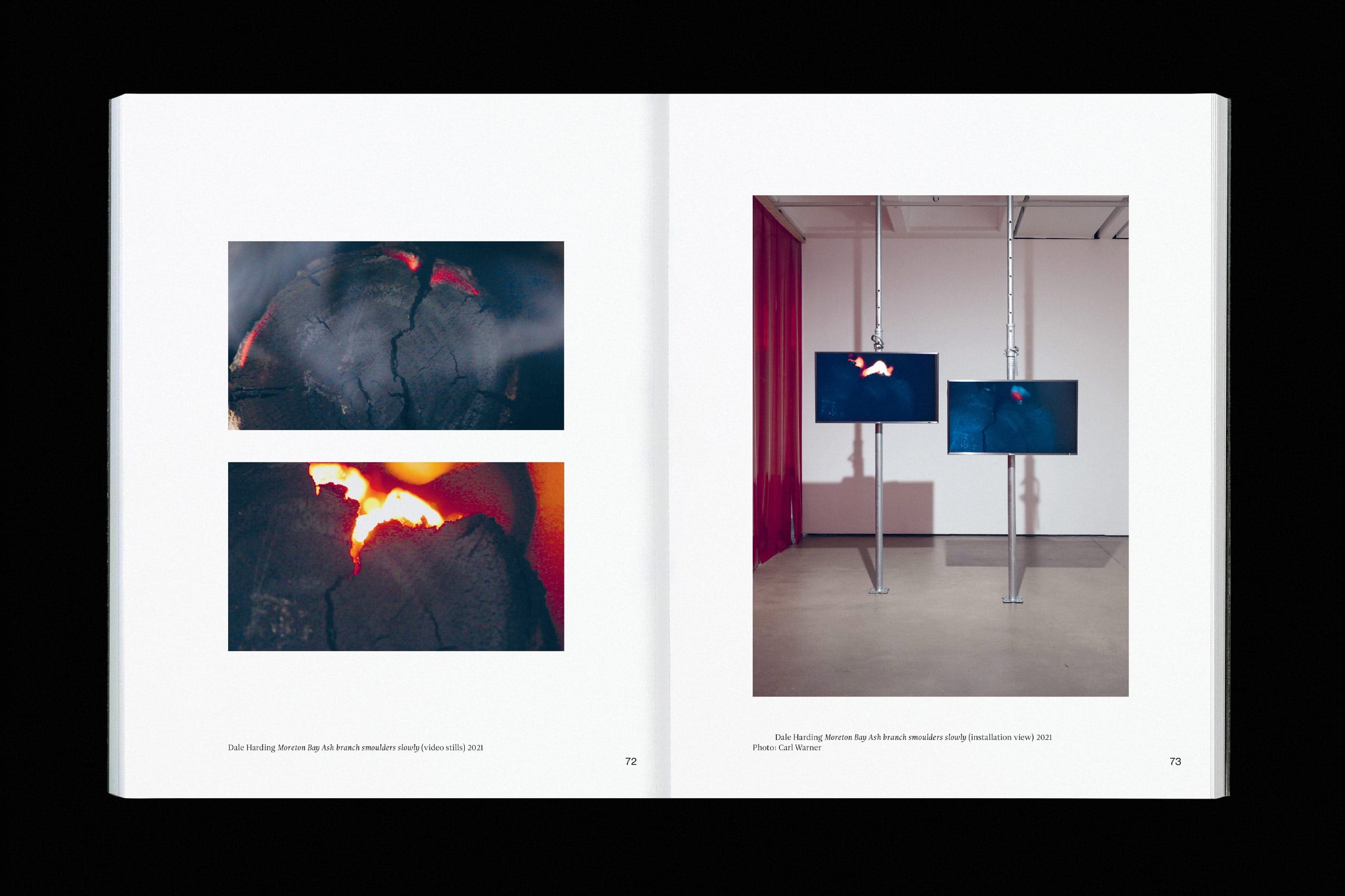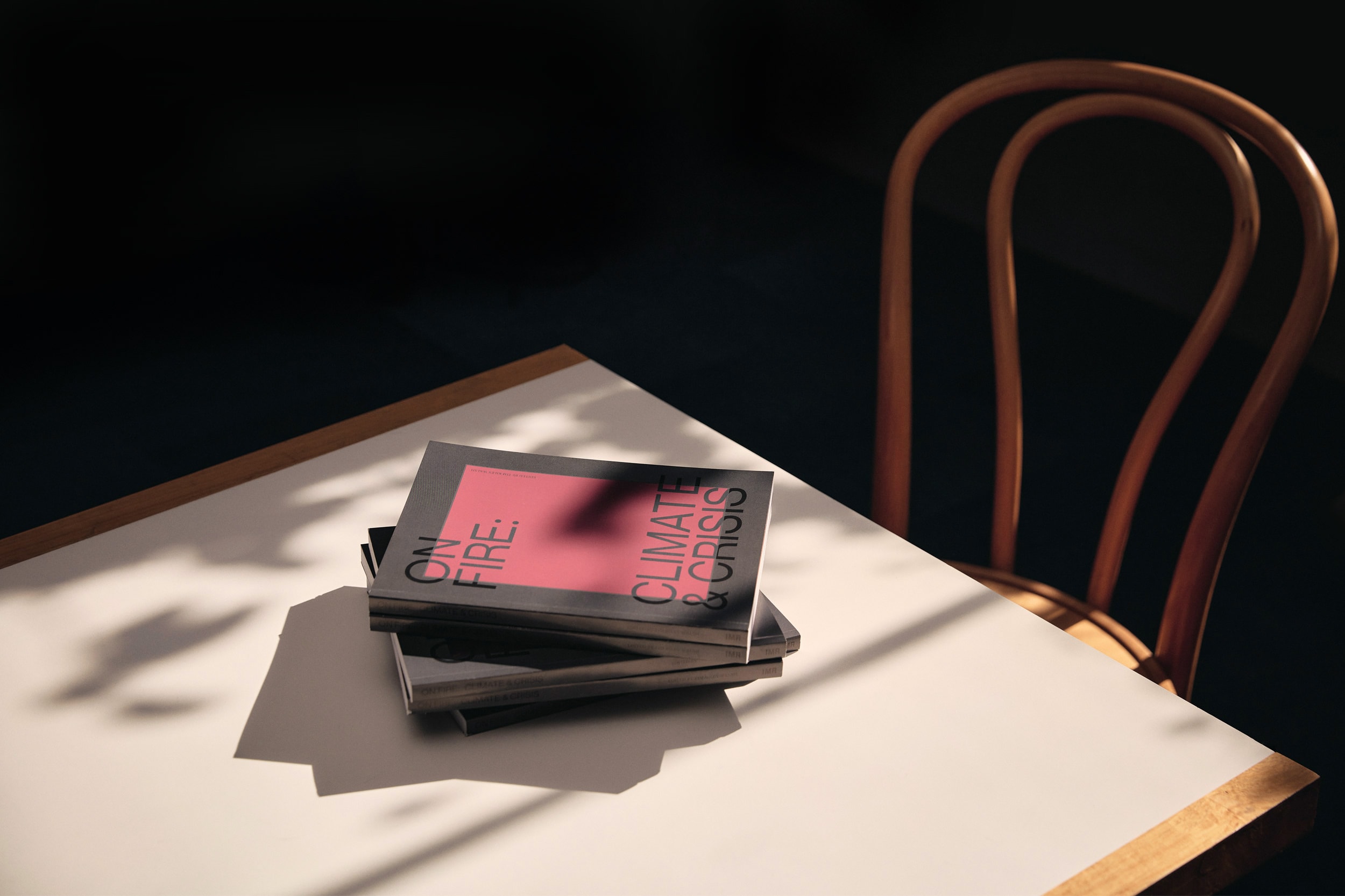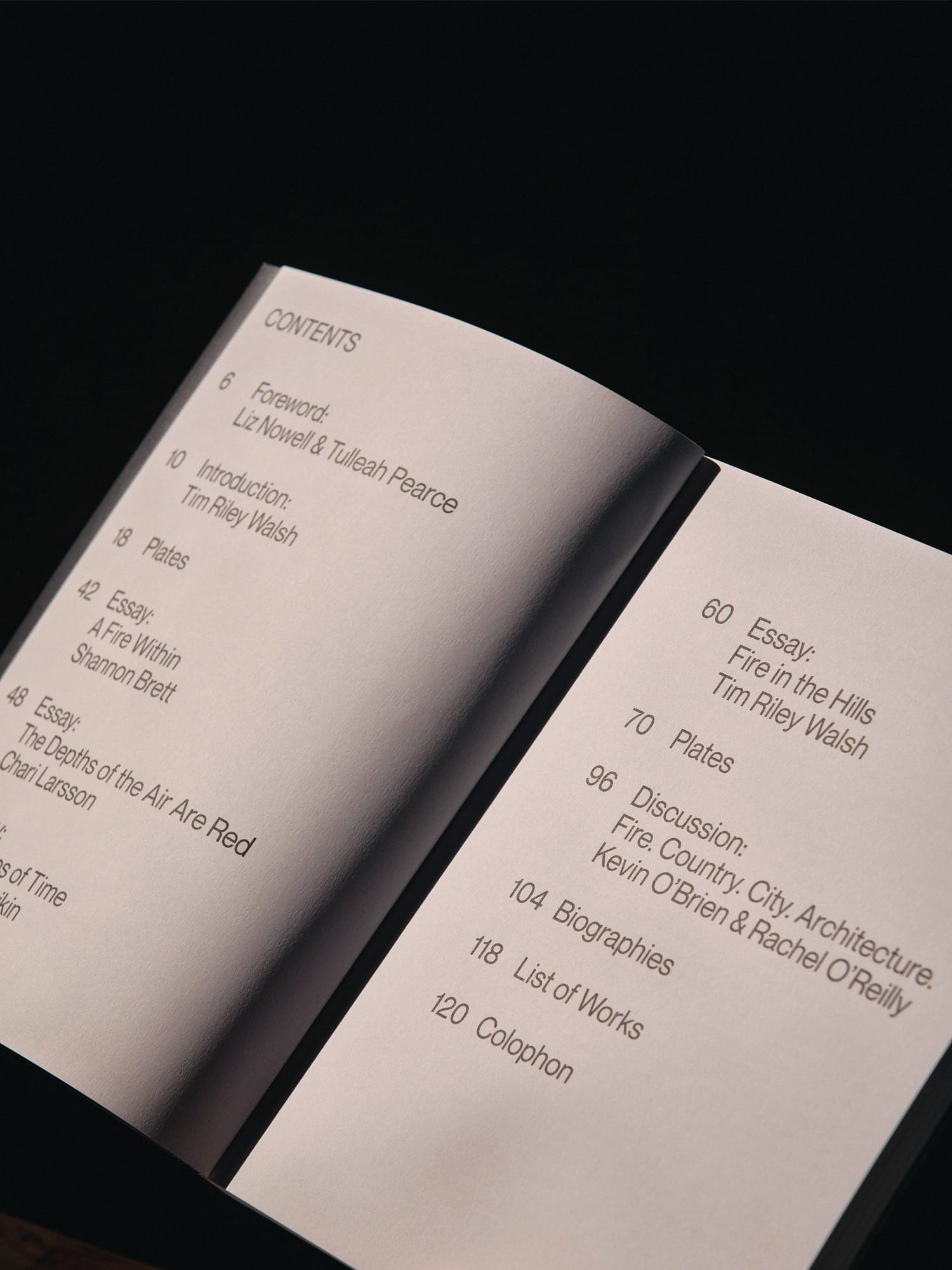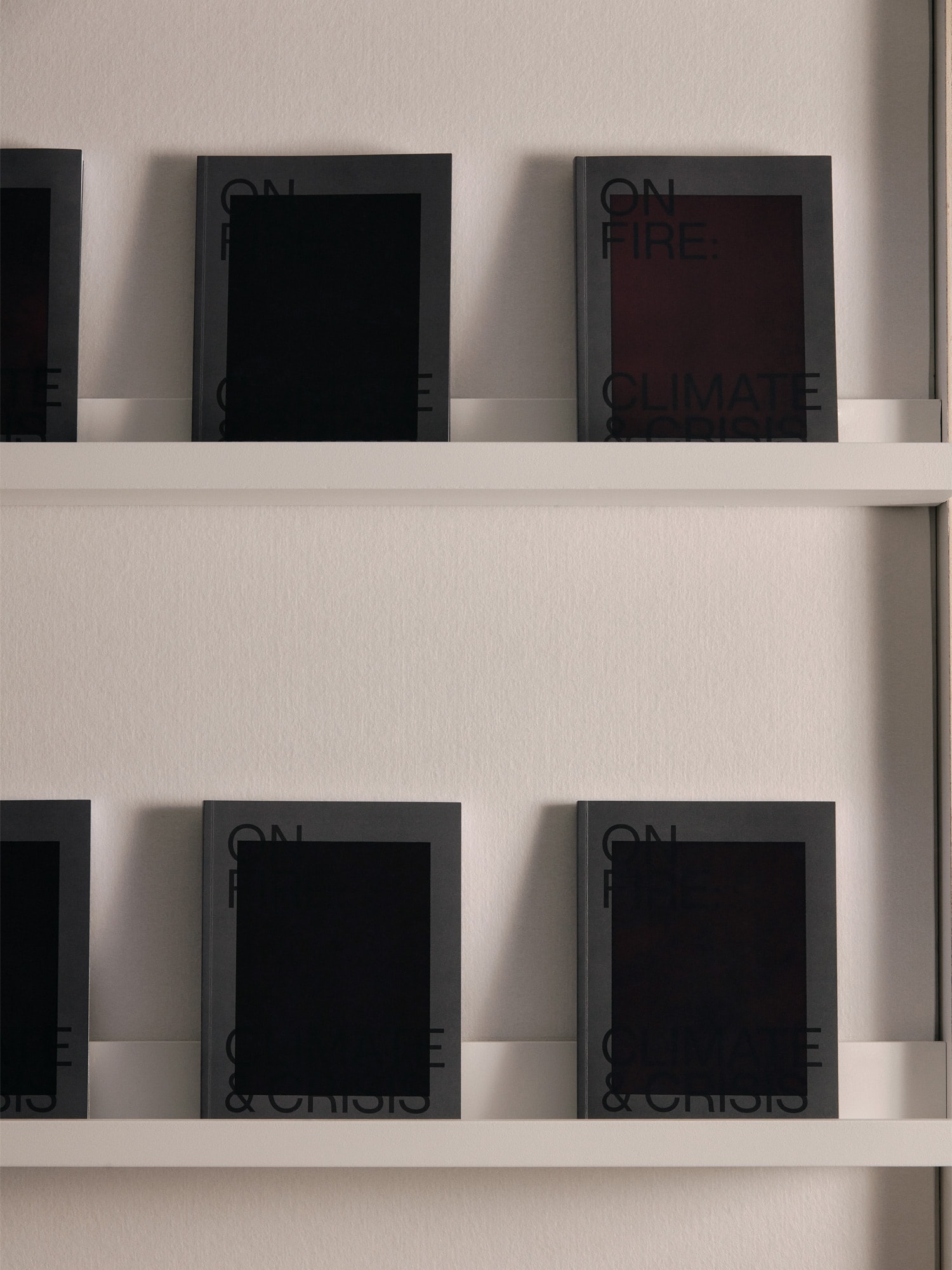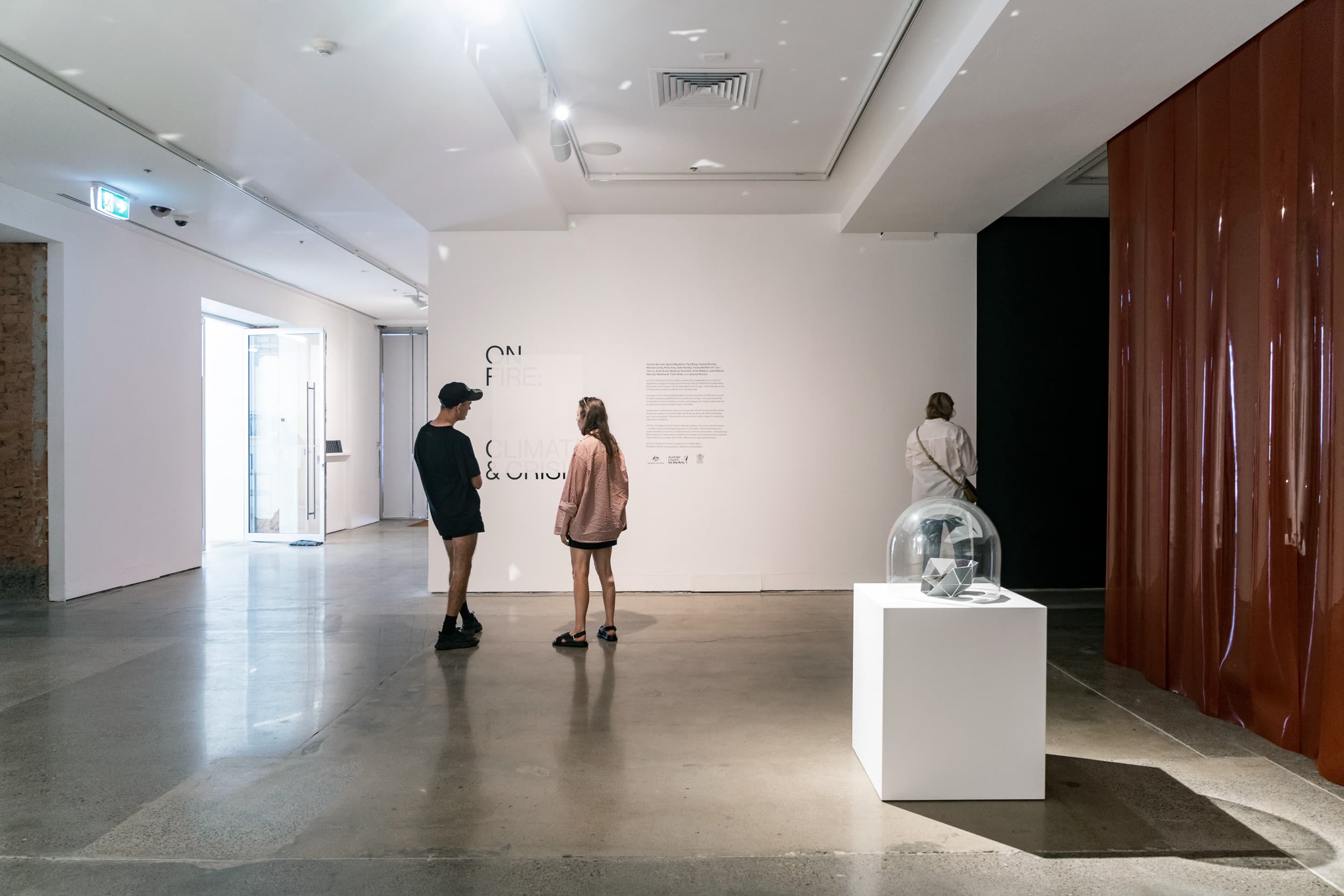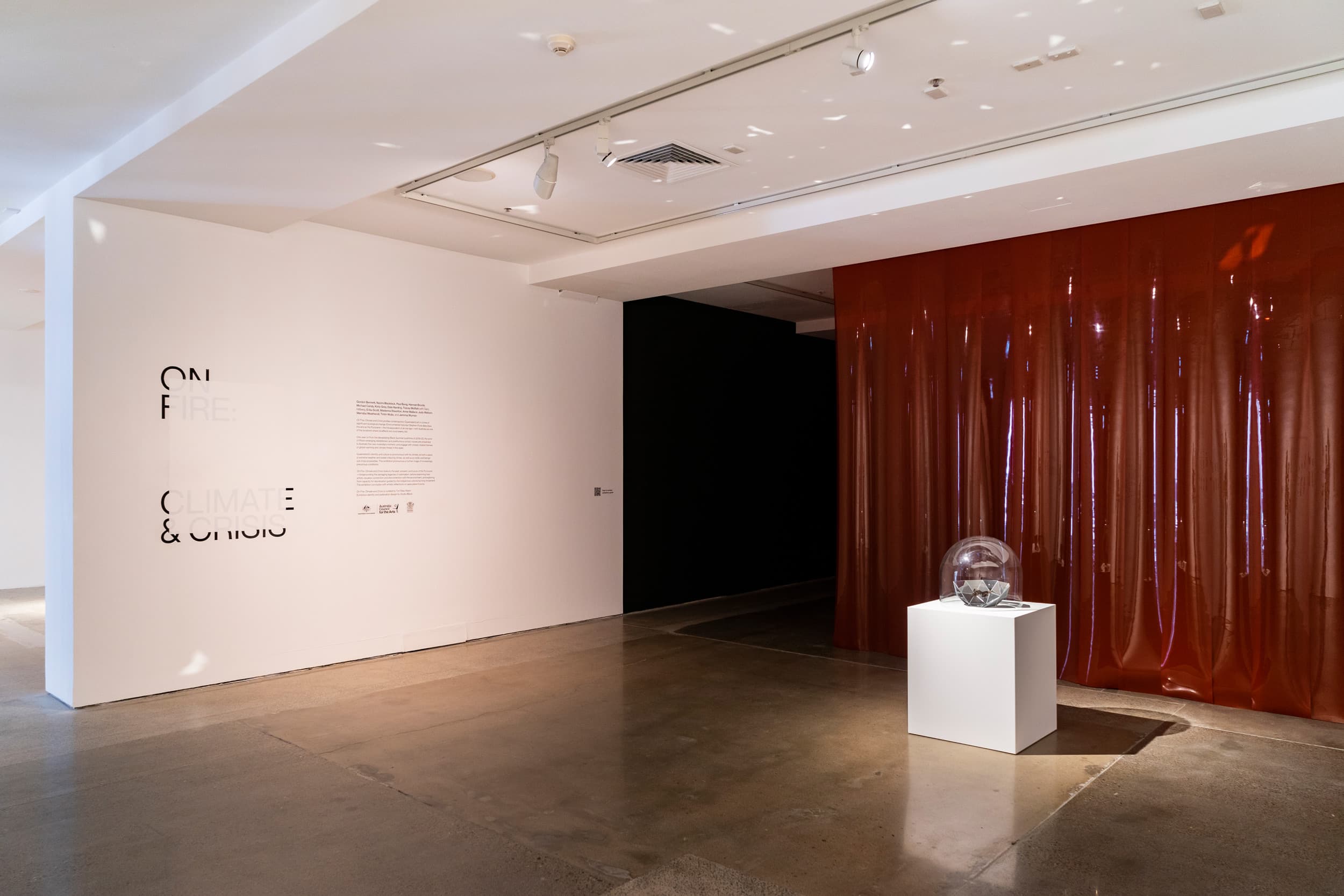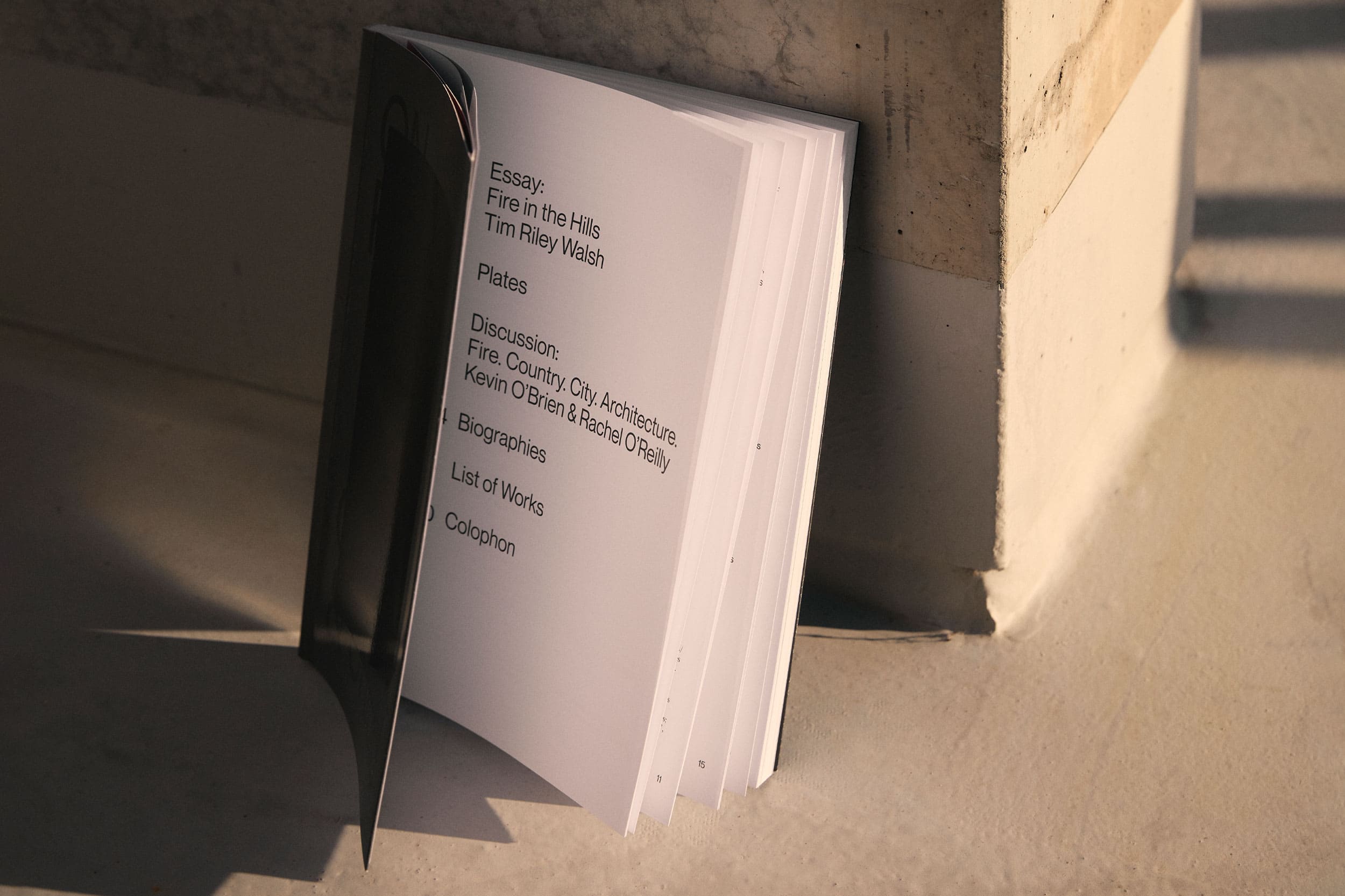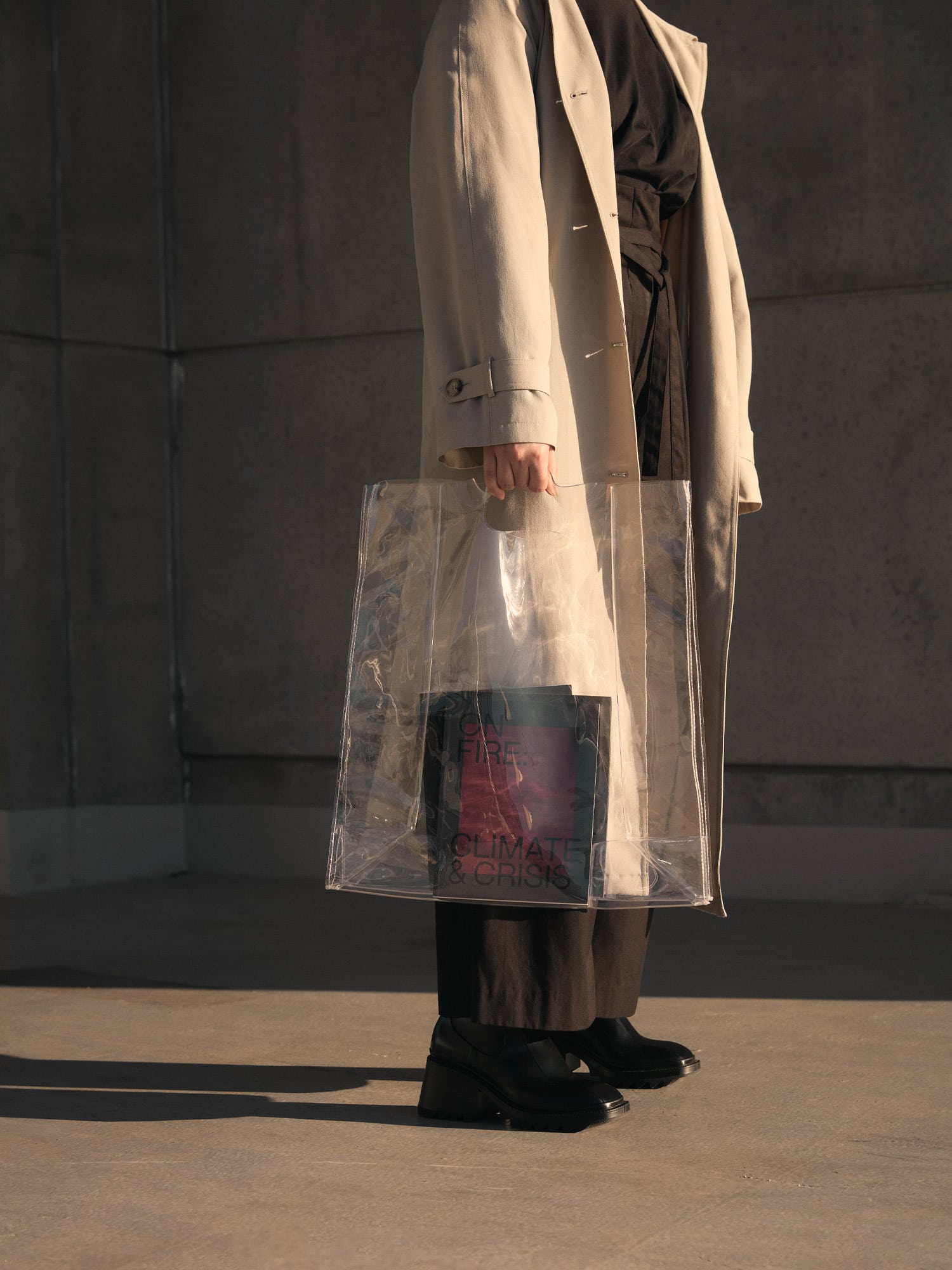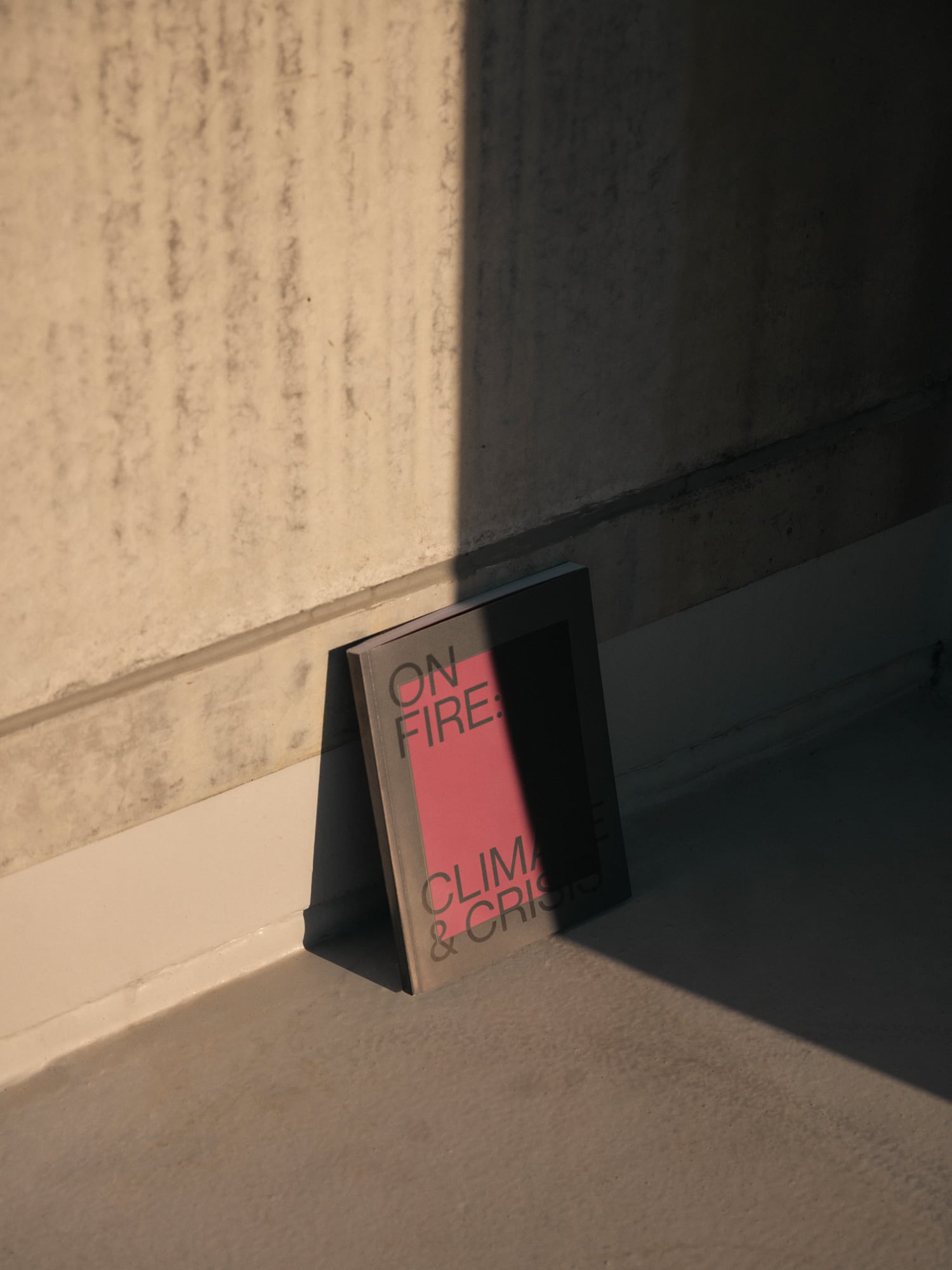 Credits
On Fire curated by Tim Riley Walsh at the Institute of Modern Art 2021.
Exhibition Images

Louis Lim

Folio Photography David Chatfield